Wild Ride Gift Voucher
A Harley tour is an adventure that will never be forgotten and you can make that experience possible for anyone, with a Wild Ride gift voucher.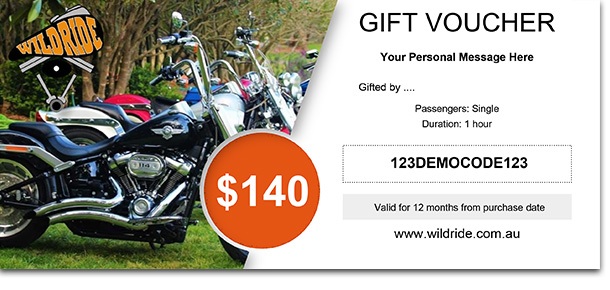 Voucher Conditions:
All tours must be booked in advance, are subject to availability and are for sydney/Blue Mtns only.
Passengers must be properly attired in long pants and enclosed shoes.
No thongs, sandals, shorts or singlets. Wild Ride reserves the right to refuse a tour to any passenger who is under the influence of alcohol or drugs.
Time commences from the time the rider/s pick you up at the designated address.
Helmets and jackets are supplied.
Vouchers are non-refundable.